UNITED STATES OF THE WORLD
Your contribution, in its various forms, is essential to ensure the continuity of a choral action that is indispensable for the preservation of the Earth, and for building and maintaining Peace.
The concrete results of 35 years of activity demonstrate the good use and lasting results achieved.

THANK YOU FOR WHAT YOU CAN DO FOR US !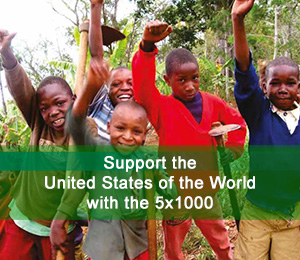 The "United States of the World" - in order to keep itself free and independent - is not supported by any state or international member institutions.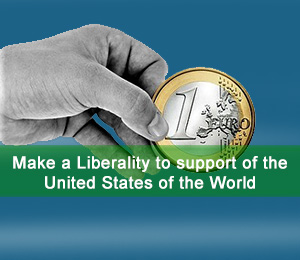 The "United States of the World" has realised important initiatives in various countries.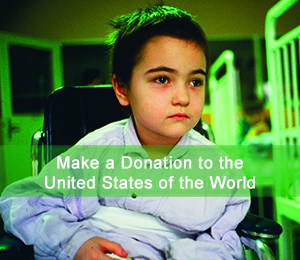 You can structurally support the 'United States of the World' by donating movable or immovable property or by making a bequest in your will.